September 27th, 2023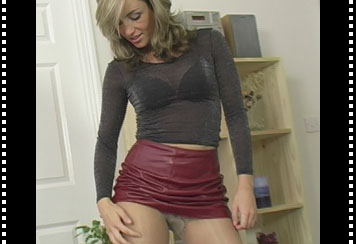 To see more videos of Melanie Walsh click here
Hi guys Melanie here
Come join me at www.onlymelanie.com, In todays video I am stripping out of this red leather miniskirt and the tight grey top also I have to rip off these pantyhose!!
Trust me I am wearing this great sexy black lingerie under the miniskirt and top.
So what are you waiting for? Come and see this video at www.onlymelanie.com now!!!
Luv Melanie xxxx