November 28th, 2023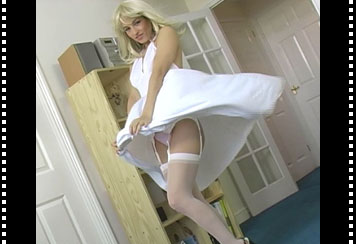 To see more videos of Melanie click here
Hello Everyone, I hope you all had a great weekend!!
In today's video I am dressed as Marilyn Monroe, with this sexy summer dress, white stockings and suspenders.
I really loved dressing up as in the summer dress and white stockings, I have always been a fan of Marilyn Monroe and it was great to do a video dressed as her, it made me feel super sexy. I hope you like it.
I have got a little confession, the only fan at the filming of this video was the fan blowing my skirt up hehehehe well its still a fan isn't it 😉
Luv Melanie Walsh XxX