April 3rd, 2023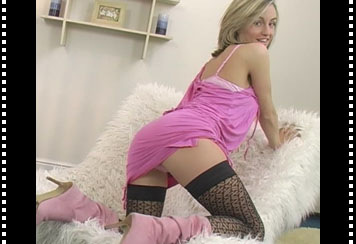 To see more videos of Melanie click here
Hello Guys Melanie Walsh here,
In todays video I am wearing my favourite pink minidress with pink lingerie and dark patterned stockings.
You all know that pink is my favourite colour, so a pink minidress and pink lingerie and pink boots is great and super sexy!!
What do you think of these dark patterned stockings? I think they look pretty do you agree!!
To watch this video please come and see me at www.onlymelanie.com
I will be waiting!!
Luv
Melanie XxX