March 18th, 2023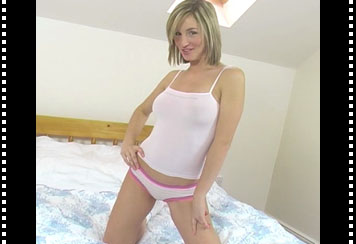 To see more videos of Melanie Walsh click here
Hello guys,
In today's video I am all in pink, as many of you know pink is my favourite colour. That pink tight top is showing my breasts off very well 🙂 .
Who likes those tight pink cotton panties I think they are fab, I think the cotton panties are also super sexy, I hope you agree!!
Not that you can see my small ankle socks in the photo above but you will have to take my word for it, I am wearing the ankle socks in the video.
To see me in this video wearing a cute tight top, cotton panties and ankle socks please, come and see me, Melanie Walsh at www.onlymelanie.com
I will be waiting for you!!
Luv Melanie XXX