April 16th, 2023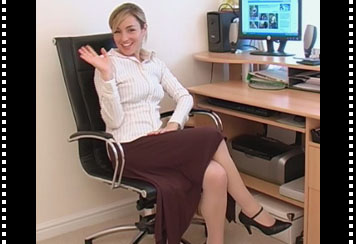 To see more videos of Melanie click here
Hello everyone its Melanie here,
In today's video I am sitting at my pc, dressed as a gorgeous secretary with sexy black lingerie and light stockings .
I love sitting at my pc dressed up as a secretary and talking to the members on my site, www.onlymelanie.com. What do you think of my secretary outfit , I love the light stockings!
If you come to my site www.onlymelanie.com and watch this video will see the sexy black lingerie I am wearing under my secretary outfit, I will be waiting for you!!
Luv Melanie XxX