May 1st, 2023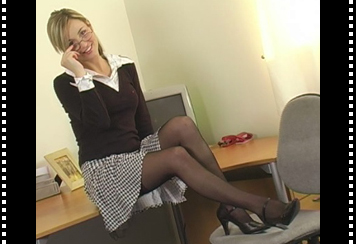 I had a great time at Ikea yesterday. I may have bought a little too much, but that's okay once in a while. It definitely helped me out of the gloomy mood I was in, so it was worth it.
I think you guys will love today's video. I'm wearing a naughty secretary outfit, actually it's not too naughty but I love to make outfits like this erotic. Underneath my outfit I have on a sexy bra and matching thong and of course stockings. What kind of secretary would I be if I wasn't wearing stockings. You can see the whole outfit and the full-length video at my site, Only Melanie.
I hope everyone has a great weekend planned. I'm going to go visit some of my friends that I haven't seen for a while.
See ya on Monday. Luv, Mel.