May 3rd, 2023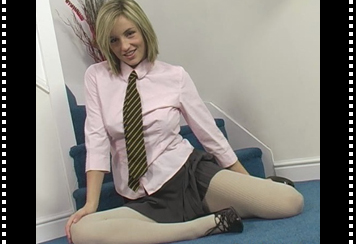 Hello boys, Mel here and I'm back with another sexy video today. We just added this video to my website. This time, I'm wearing a very naughty college uniform, complete with a tie. I love that added touch, I love wearing ties for some reason.
Make sure you visit my website where you view or download the full-length video today. At my website you can see all of my videos and pictures, this erotic content you can't see anywhere else. Check out the site today, I think it would be fun for you to get to know me a lot better.
Anyways, I have to go now. I have some friends coming over, than later tonight we're going to the cinema.