November 24th, 2023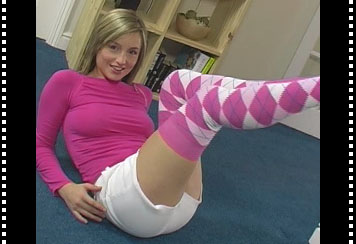 To see more videos of Melanie click here
Hello everyone!!!
Its Good Friday today!! which means no work for 4 days which is good!! 🙂
Anyway in today video I am wearing this tight pink top with these tiny white shorts and those long sexy patterned socks.
Oh and by the way in this video I am braless in this tight top.
I really love these over the knee socks I think they are super sexy!!!
To see this video please come and see me at www.onlymelanie.com
Big Kiss
Melanie X