May 2nd, 2023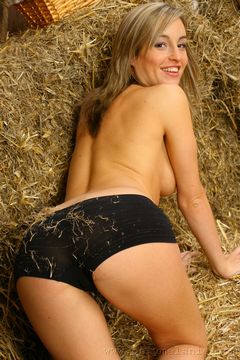 Hey guys! I hope everyone had a great weekend. I know I did. I had so much fun with my friends. I hope I get to see them sooner rather than later.
Today's photo update comes from the farm, the barn to be more exactly. I took a roll around in the hay – wearing a cute outfit consisting of jeans and a pink top. I had so much fun in the barn, except when hay got in all the wrong places – if you know what I mean. But besides the pools, beaches etc – it was one my favorite photo shoot locations.
Check out all the pictures at Only Melanie, my personal pictures and video website.
I'll see you later this week.
Love Melanie.