September 13th, 2023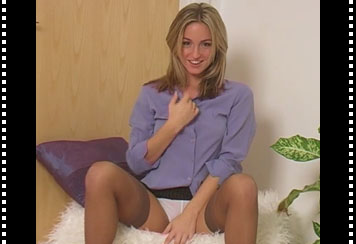 To see more videos of Melanie Walsh click here
Hi guys Melanie Walsh here,
In today's video I slowly slip out of my purple shirt, black mini skirt and stockings. I did think the black mini skirt was a little short but that's not a bad thing is it?
This is the kind of thing I would wear if I was a secretary, don't you think the short skirt and stockings would go down well in an office.
To watch this video please come and see me at www.onlymelanie.com, I am waiting for you.
Big kiss
Melanie xxx