March 30th, 2017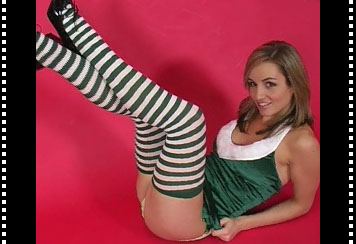 To see more videos of Melanie click here
Merry Christmas!!!!Hi guys hope you all are having a great day, here is my special Christmas treat for you,me in a sexy elf
outfit
:). come and see me at
www.onlymelanie.com
to see the great sexy
video
!!! I love the elf
outfit
just look at those
stockings
!
Anyway Merry Christmas from the sexy elf aka Melanie XxX

March 29th, 2017
See more of Melanie Walsh click here
Hello Melanie here,
How is everyone? Its nearly Christmas!! I hope you all have your shopping done, I think it would be murder trying to shop this weekend!!!
Today I am wearing this super sexy dark lingerie with a white thong and white stockings. I think the white stockings look great with the dark lingerie!! what do you think?Hope you have a great weekend
Luv
Melanie xxx

March 28th, 2017
See more of Melanie click here
Hi guys,
Today I find myself in a car workshop next to a stack of tyres wearing a tight pink top with denim jeans and blue lingerie. A bit strange I know!! I really love those jeans they are my favourite and the Blue french knickers are great.
Anyway I have got to go still gotta get some Xmas presents, I am not looking forward going shopping, its going to be so busy.
See you later
Melanie xxx
.

March 27th, 2017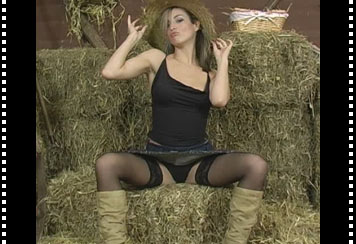 To see more videos of Melanie click here
Hi guys today's video was so much fun!! I loved that tight black top and the denim miniskirt ohh the boots looked great with the stockings. I felt like a cowgirl rolling about in the hay hehehehe.
So come and see all of my, Melanie Walsh's horny videos at www.onlymelanie.com. I am is sure you will find your ultimate fantasy and enjoy watching them as much as I enjoyed making them.
Big kiss
Melanie X

March 26th, 2017
Hello guys,
Happy Christmas from me and OnlyTease.com
Please click here to view your special Xmas video message.
To view the full strip at the end of the message all we ask is that you send a personalised Christmas video message to your friends.
You can select your friend's name, and their preference in hair colour, outfit and legwear, and a personalised video message is sent to them, allowing them to view a fun video from the girls at OnlyTease, based on their preferences.
We hope this will spread a little bit of joy over Christmas time, and inject some humour as well into things.
Hope you all like it.
Luv Melanie XxX


March 24th, 2017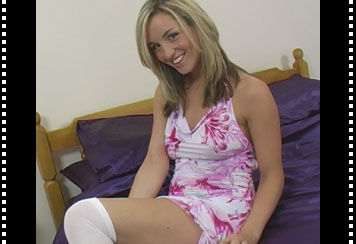 To see more videos of Melanie click here
Hi Guys
Come and see me, Melanie Walsh at www.onlymelanie.com in today's video I am changing out of a cute summer dress to sexy secretary outfit. So in this video you get twice the fun, not only do you get to see me stripping out of my sexy summer dress but you get to see me slip into this great secretary outfit.
Luv Mels xxxx

March 23rd, 2017
See more of Melanie click here
Hello guys Melanie here,
Today you find me just wearing this great pink lingerie and those sexy grey stockings.
I really love that stunning pink lingerie, what do you think of it? I think I should wear more pink if that's possible 🙂
Hope you all have a great weekend
luv Melanie XxX

March 22nd, 2017
See more of Melanie Walsh click here
Hi guys Melanie here,
I didn't have much work to do so I took some time out from the office to show off what's under that smart beige mini dress.
So what do you think of my secretary outfit? I think the beige mini dress and tan stockings look great together.
I loved to be a secretary as I would get to wear the shortest secretary dress all day long. 🙂
Could I be your secretary??
Luv Melanie XxX